Drop In to Joyality (USA/AUS/NZ) starts 21 January 2019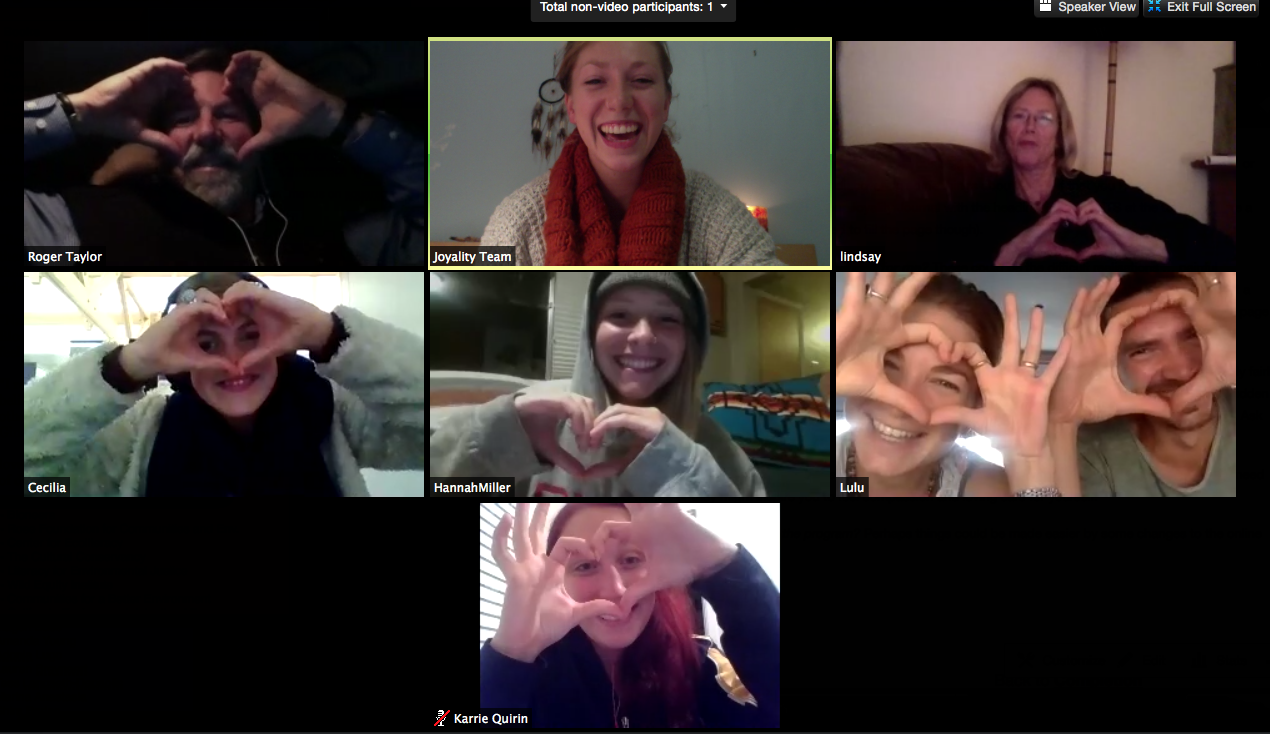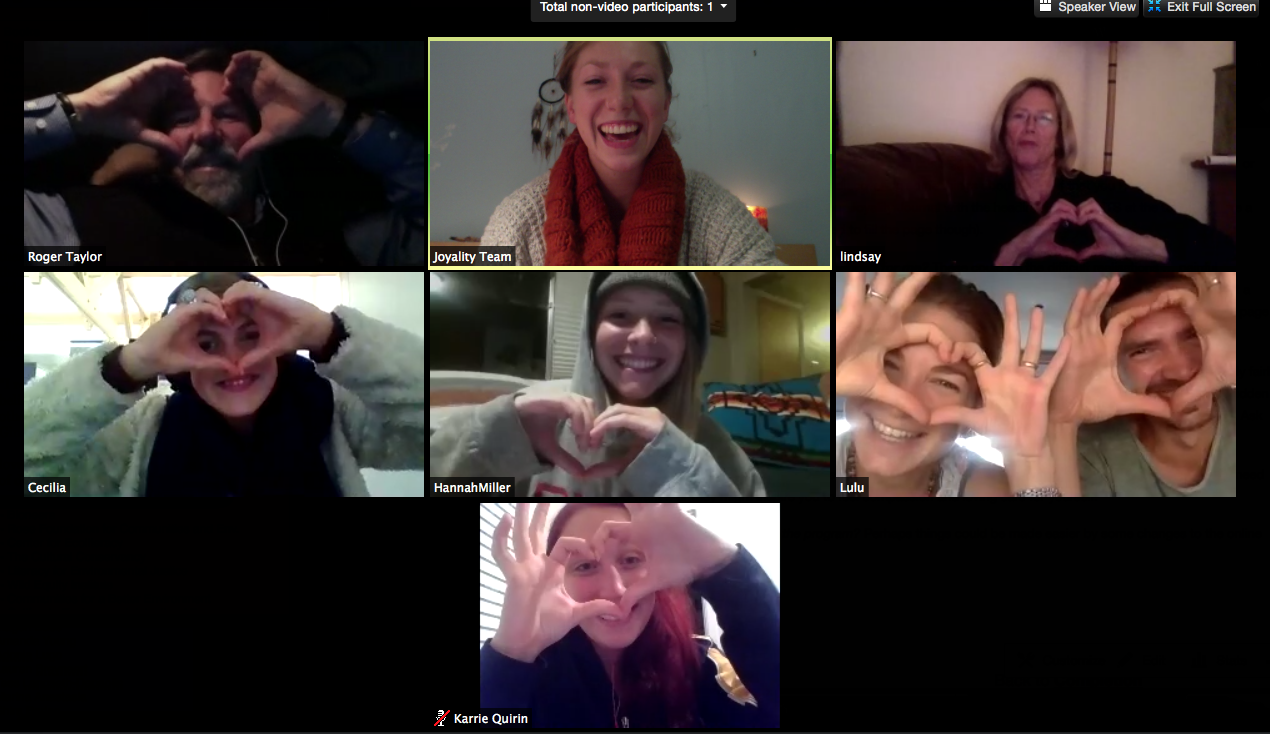 sold out
Drop In to Joyality (USA/AUS/NZ) starts 21 January 2019
A WEEKLY JOYALITY PRACTISE
Mondays 21 January 2019 - 25 February 2019
Deepen your Joyality Practise or get your first taste of what Joyality is all about!
A Weekly Joyality Practise
Monday evenings in USA (21 January - 25 February 2019)
Tuesday afternoons in Australia / New Zealand (22 Jan to 26 Feb 2019)
(Scroll down to find exact times for you.)
Our Joyality Drop In sessions are held every week, so you can join us just once or for the whole series.
Have you participated in the Joyality Program and miss the connection, clarity, and inspiration you drew from the group circles?

Have you heard of Joyality and are curious to find out what its all about?
Drop In to Joyality is a wonderful way to either continue to deepen and integrate your Joyality practice into your daily life, or to get a taste of what Joyality is before deciding to commit to a program.
If you're looking for the support of a vibrant community and want structure and support in staying connected to nature, your purpose and your joy, this if for you! We look forward to welcoming you.

JOIN us for 'Drop In to Joyality' the WEEKLY JOYALITY PRACTISE!
Our intention for these sessions is to build our empowerment, connection and conscious action.
We engage in practices and reflection that:
Deepen and bring alive your connection with nature.

Connect you to a community of inspiring changemakers

Strengthen your relationship with the three streams - Stay Awake!, Connect! and Act!

Integrate grounded resilience and active hope into your daily life.
We hope these weekly practise sessions will be a touchstone for you in your journey as a changemaker in our world at this challenging and dynamic time in our human and planetary history.
What will we be doing?
Once a week - 1 hour - Online in the comfort of your own home - Experiential workshops

Practises include guided nature meditations, journaling, sharing your truth, deep listening, communication practises, clarifying your passions, and practical tools for conscious activism.
Ticket types*: Standard ticket ($18) or concession ($12) for one session. Or sign up for 3 sessions for a 10% discount; or for all 6 sessions get a 20% discount!

WEEKLY JOYALITY PRACTISE SCHEDULE
Date Joyality Facilitator
21/22 January Rachel Taylor
Setting Intentions with Joyality for the New Year
28/29 January Eshana Bragg PhD
Natural Symbol Play: Integrating Nature's Wisdom for Empowered Changemaking
4/5 February Shamila Millard
Coming to Our Senses: How to Spend More Time in Nature and Experiencing Pleasure
11/12 February Manda Jane Johnson
Our Essential Self: Connecting to Your Inner Superhero
18/19 February Rita Gyorffy
Gratitude: A Force for Meaningful Connections and Actualizing Our Intentions
25/26 February Haaweatea Holly Bryson
Joyality For Healing Professionals: The Healing Power of Nature
Have an idea for a Drop In to Joyality session topic? Let us know here!
Read about our facilitators here
WHERE & WHEN: Our online workshop using ZOOM allows you to participate from anywhere in the world.
For those in USA, Monday evenings starting 21 January
4pm to 5pm, Hawaii (HST)

6pm to 7pm, West Coast (PST)

8pm to 9pm, (CT)

9pm to 10pm, East Coast (EST)
For those in Oceania, Tuesday afternoons starting 22 January
12noon to 1pm QLD, Australia (AEST)

1pm to 2pm NSW/Vic, Australia (AEDT)

3pm to 4pm New Zealand (NZDT)
(If your location's not on the list, calculate your time zone here: http://www.thetimezoneconverter.com/)
For more information about The Joyality Program click here, or contact us with any questions.
* Please note that tickets are valid for this series of Drop Ins only.